Agency Website & Newsletter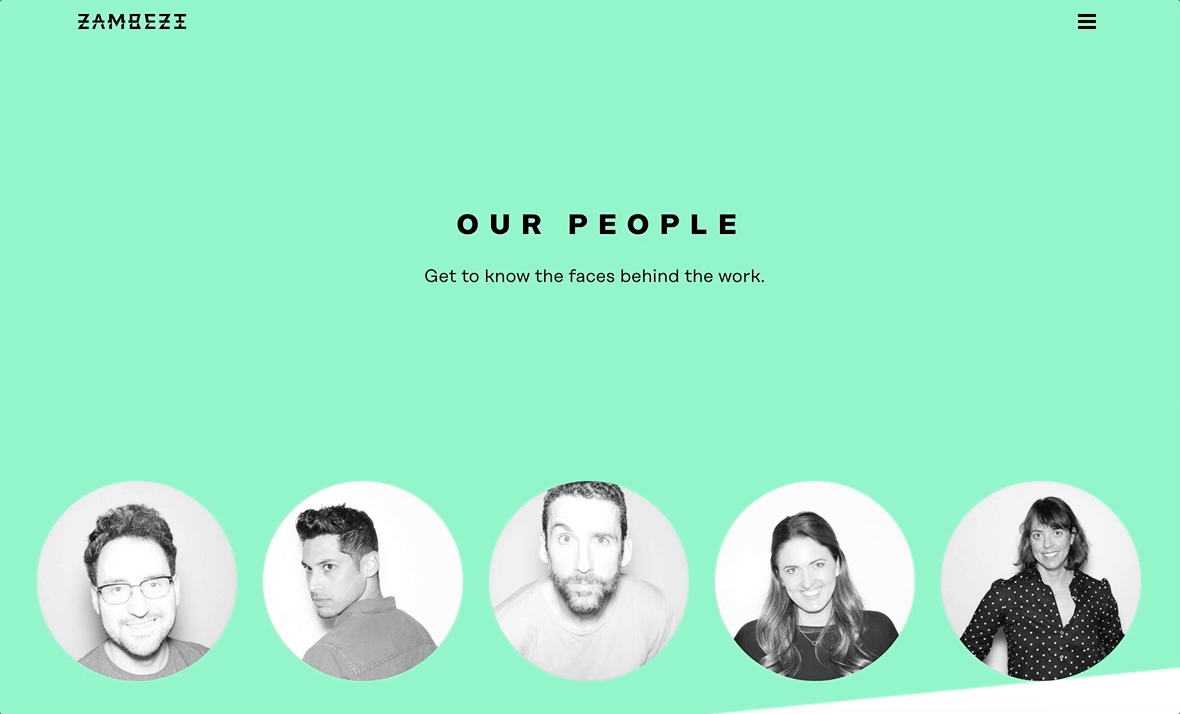 Client
Zambezi
ROLE
Exec. Producer
tags
Website
UX
Digital Design
Digital Development
Google Analytics
Mailchimp
THE TOUGHEST JOB I EVER DID—TWICE
Agency websites are notoriously difficult and tedious productions. Creative professionals don't love to be defined. And just try to get them to sit for a photo portrait! They will plan and execute photo shoots all week long but god forbid if they have to be subjects...
I produced complete, ground-up overhauls of our agency website twice in my 8 years with the company.
I conducted interviews, worked with a UX expert, compiled feature lists and nice-to-haves, wireframes. I headed up content creation and approval, which included photography that had to encapsulate the culture as well as the company's physical plant.
Then there were the many campaign case studies. Each Creative Director and Art Director had a POV so the shell in which everything lived had to be flexible, and the back-end intuitive enough for dozens of non-technical folks to use.
Oh and can you get that done yesterday for half the price? But of course.
Despite all the changes and late night favors and new asks and re-branding and re-do's, I loved every moment (well maybe not every single moment) of both launches. I became a central person in the digital presentation of the agency and became acquainted with everyone on staff. That made it all worth it in the end.
HOW TO WIN BUSINESS & INFLUENCE PEOPLE
The agency's one consistent new business product over the years was our weekly (later monthly) email newsletter, BITES.
There was a tremendous amount of scrutiny on BITES as it was indispensable to the new biz team, facilitated client relations and the business health of the agency at large.
Basically it was like getting a white paper on the state of culture and tech, circa now, in your email in-box.
Though there were many curators, I was BITES' only producer until 2019.
I'm incredibly proud of the consistent high quality and timely delivery. We reached thousands of corporate decision-makers and cultural influencers, and started stimulating discussions with every issue.
technology
HTML5, Javascript, Mailchimp