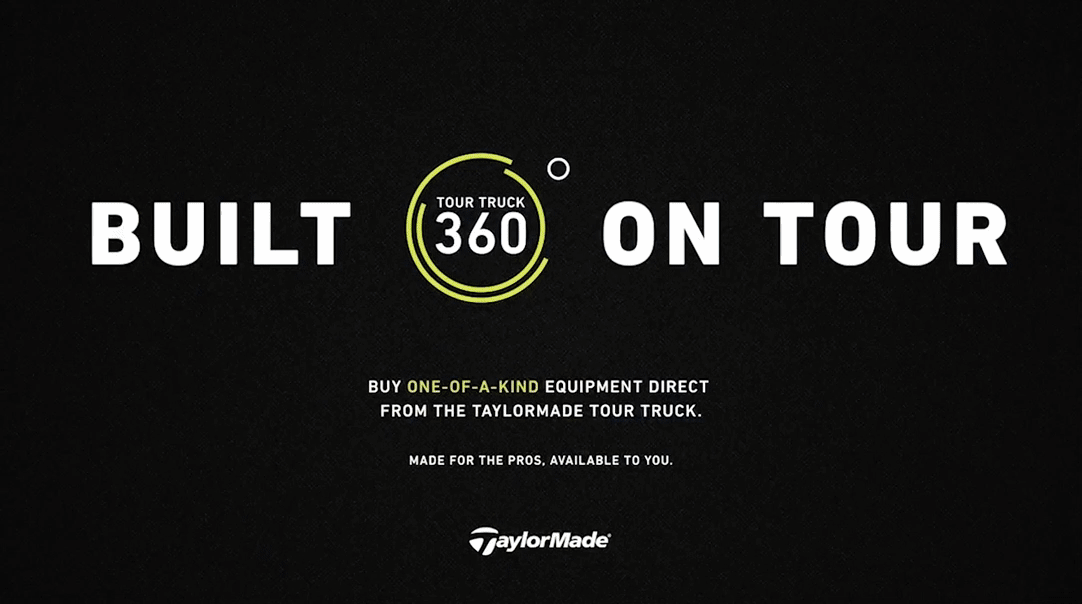 Client
TaylorMade
ROLE
Exec. Producer
tags
Ecommerce
Prototyping
360º Video
Content Creation
Editorial
UX
Digital Design
Digital Development
Motion Graphics
VFX
WE CREATED THE WORLD'S FIRST 360º SHOPPABLE PRO GOLF EXPERIENCE
This is one of my favorite projects I've ever worked on, and here's why:
Came from a brainstorm — The Creative Director and I concepted it, and I had a phased development timeline and budget to the client within days. We had go-ahead two weeks later.
Captured on location — Pro golfers are a discerning audience so no fakery here. I flew to Atlanta and hung with the pros to learn what how the tour truck staff makes their custom gear. Then our 3-person team 360º-photographed everything.
Developed in-browser — The dev team was prototyping even before we returned to LA. We used agile methodology and the shoppable environment came to life in a couple weeks.
Seamless ecommerce integration — It's plug and play with client's preferred ecomm platform; just add product and go!
Ultimately, issues with the client parent company prevented Tour Truck 360º from reaching the market, but I am still extremely proud of the fast, cutting-edge, multidisciplinary work my team did.
technology
HTML5, WebGL, Javascript, 360º video, mobile 360º, Demandware