Client
Venmo
ROLE
Sr. Producer
tags
Social Content
Social Strategy
Influencer Activation
Video / Editorial
Motion Graphics
VFX
Content Creator
EVERY DAY WE MAKE SOMETHING NEW
Venmo is a great product with good vibes associated with it. When my team took over their social in July of last year, we were really excited.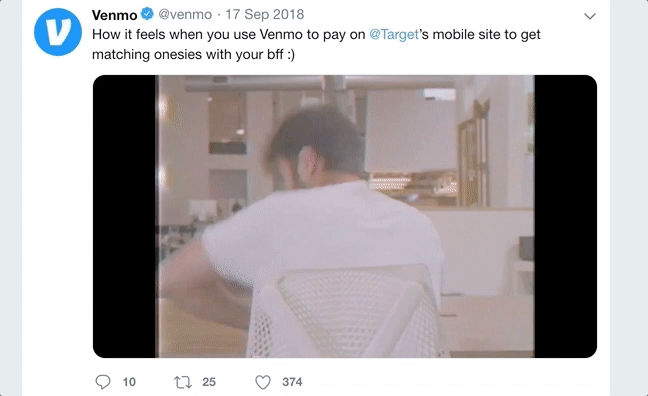 Our small group of social content creators concepted, shot, edited, and posted everything on all Venmo's social platforms for nearly 6 months. It was my job to join in the fray and keep everything on track.
It's super-satisfying to wake up with an idea and have it be shot, in the can, and posted by the next morning.
And, yes, dogs can Venmo!
CASE STUDY

technology
Instagram Stories, GIFs, Twitter polls